Visual Design using Adobe Photoshop Workshop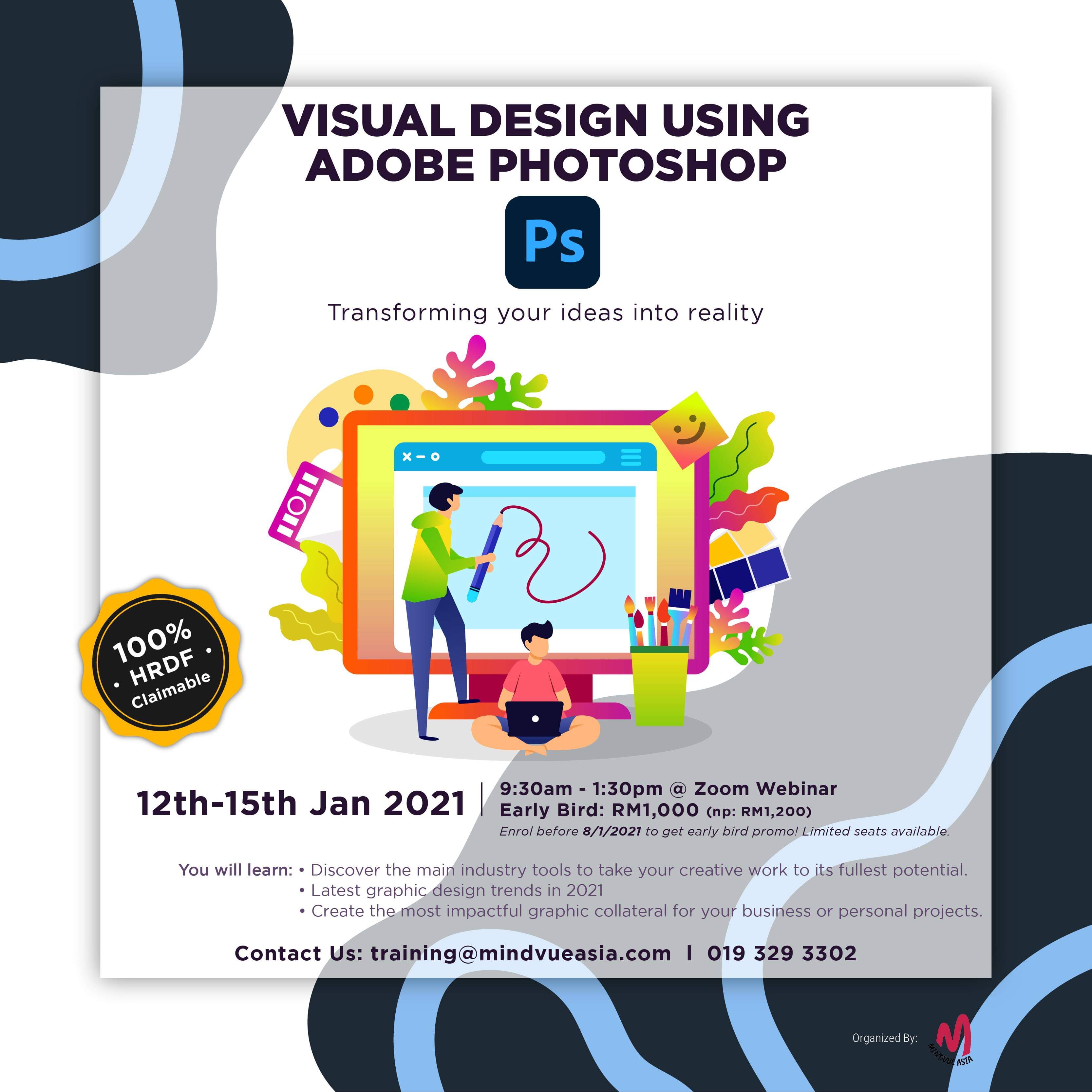 Learn the skills to create professional designs yourself - giving you the license to create something to your exact specifications and control every step of the design process.
Welcome to our Online Workshop.
Strong business and products selling start with a Professional and Engaging Marketing Collaterals. Collateral Designs that immediately reflects your business and products speaks a million words for your business. Let us share all the relevant industry secrets from our Adobe Certified Expert and transform your business ideas into stunning, impactful social graphics and design with Adobe Photoshop!
Please join us:
12 - 15 January 2021 at 9:30am to 1:30pm moved to
19 - 22 January 2021 at 9.30am to 1.30pm
This is an Online workshop and shall be conducted via Zoom Webinar. The webinar link will be emailed to you, upon registration.